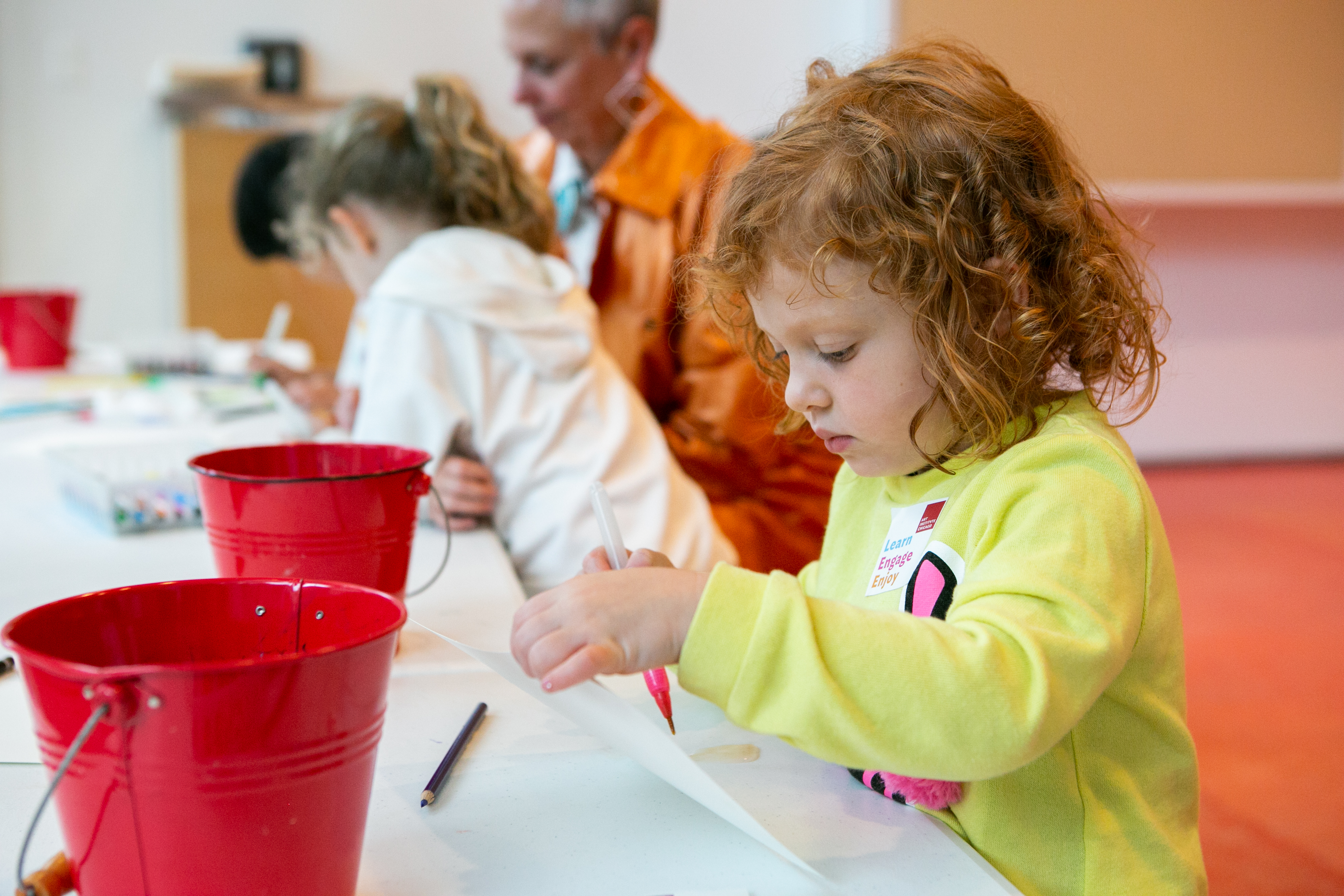 See More Activities Like This
Artful Play: Warped and Wonderful
What can you say with a piece of fabric? Visit the exhibition Super/Natural: Textiles of the Andes and get inspired to create and communicate with cloth in the studio.
This workshop is designed for children ages 3–5 with one or more accompanying adults. Price for the workshop is per person; museum admission or Art Institute membership is also required for participating adults.
Register now!
A registration form will be sent upon ticket purchase and must be returned to familyprograms@artic.edu prior to the program.
For more information about family programs, please call (312) 857-7161 or email familyprograms@artic.edu. For upcoming family programs, please visit the family programs calendar.
---
Age: 3—5
Cost: $
Type: In Person