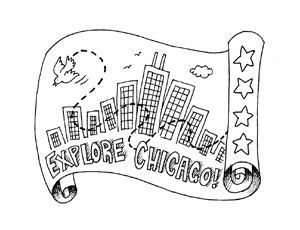 Find Your Way with Chicago Public Library
View Details

Digital citizens unite: This summer you're invited to look at your city more closely, explore, imagine and create a narrative to challenge the status quo. Experience events, explore neighborhood history or current issues, and document your experience with photos, video, music, interviews and more.

Make your voice heard! Share what you love about your neighborhood! Compose and contribute destination or special interest features to Chicago Public Library's online Teen Chicago Travel Guide.

Chicago Public School high school students can earn Service Learning credit by successfully completing this pathway.
---
Badges you can earn for this challenge