Research is fundamental to the design process, and it is used for understanding problems with a current design before they attempt to solve them with a new design. Secondly, designers use research for inspiration, to understand how others have solved similar problems in the past. Research most often happens in the Brainstorming and Collecting Information phases of the design process.
Issuer: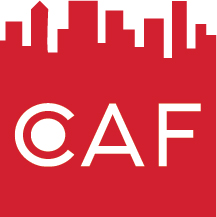 Chicago Architecture Foundation
http://www.architecture.org
URL
Badge Type: skill
Expected Duration:
Critera
[required] "Your research uses sketches, photographs, audio recordings, video, or other media to document both existing conditions and how others have solved similar problems Your research is detailed and thorough, clearly explained and contains very few errors Your research makes strong connections between the current situation and others' solutions Your research is persuasive, beginning to make the case for your unique solution"
Earn by participating in: