Photoshop is both a utilitarian and a creative tool. You may only use to it document and edit work, or it can be a source of creation itself. This badge will show that you have a functional understanding of its major features, and how digital formats work.
Issuer: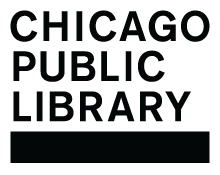 Chicago Public Library
http://www.chipublib.org
Badge Type: Disposition
Expected Duration:
Critera
[required] Setup: proven understanding of pixels vs. vector, dpi, size, and color modes.
[required] Basic operation: proven understanding of selections, transformations, layers, and masks.
[required] Text: A piece that shows use of custom fonts, composition, and balance.