One Summer Chicago brings together government institutions, community-based organizations, and companies to offer over 22,000 paid employment and internship opportunities to youth and young adults. Earners of the One Summer Chicago Skilled 2015 badge have demonstrated their work ethic and job readiness through their active participation in work-based experiences. Youth are employed in a range of opportunities that requires them to learn and demonstrate specific work-related skills including: responsibility, timeliness, conflict resolution, reliability and integrity. Youth also demonstrate through their employment important job skills (e.g., effective communication and teamwork). One Summer Chicago Skilled 2015 badge earners demonstrated excellence in their employment setting by achieving an 80% or higher attendance rate during the summer.
Issuer:
City of Chicago Department of Family and Support Services
http://www.cityofchicago.org/city/en/depts/fss.html
Badge Type: Disposition
Expected Duration: 6
Critera
[required] Active participation in program - 80% or higher attendance rate based on total possible days of individual youth participation.
Earn by participating in: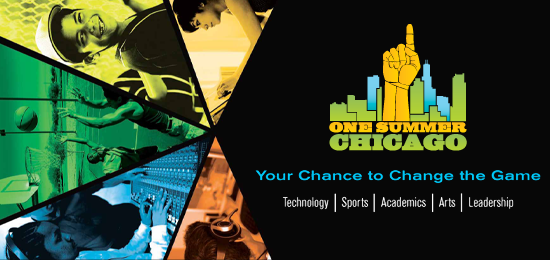 One Summer Chicago - 2015
Build your career skills for the future through One Summer Chicago.
Sorry. This activity is no longer available.