Connecting Youth to a Successful Future with a Summer Job in Chicago. One Summer Chicago brings together government institutions, community-based organizations and companies to offer over 24,000 employment and internship opportunities to youth and young adults ages 14 to 24.
Issuer:
City of Chicago Department of Family and Support Services
http://www.cityofchicago.org/city/en/depts/fss.html
Badge Type: Disposition
Expected Duration: 1 Days
Critera
[required] Applying for a One Summer Chicago Position
Earn by participating in: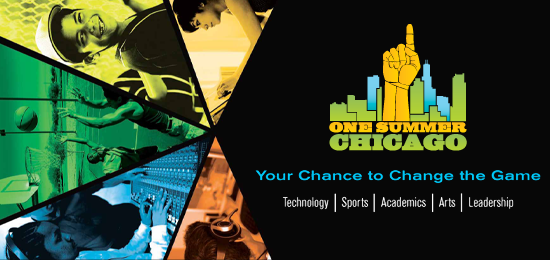 One Summer Chicago - 2015
You applied for a One Summer Chicago Job!
Sorry. This activity is no longer available.