Students learn manual DSLR camera operation and connect to a range of professional and artistic opportunities. Depending on their interest, they will explore artistic, event, portrait, fashion, news, and documentary photography. They will also learn to how their ideas will be communicated to a particular audience.
Issuer: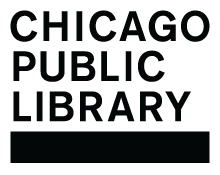 Chicago Public Library
http://www.chipublib.org
Badge Type: skill
Expected Duration: 10 hours
Critera
[required] Students must demonstrate an understanding of how speed, aperture, and ISO control exposure. Take 5 or more manually exposed photos in different lighting conditions that all have proper exposure.
Students must show basic artistic principles of photography in 5 or more photos. One photo apiece must show: perspective, texture, pattern, contrast, and depth-of-field.
File Management and Editing: students must back up at least 10 photos, edit them as raw files, and export them as jpegs.