To earn this disposition badge, complete the following: 1. Pick two things to compare. These can be different sized or shaped objects, objects that are from different time periods, or an idea that has changed over time. 2. Take photos of your chosen objects, or your representations of the ideas if you can't photograph the object. 3. Create a collage of your photos. 4. Prepare some text or a statement that explains how the two things you choose contrast or complement each other. 5. Upload your photo, including text that shares your experience with these objects or ideas. Make sure to include the museum that you visited!
Badge Type: Challenge
Earn by completing: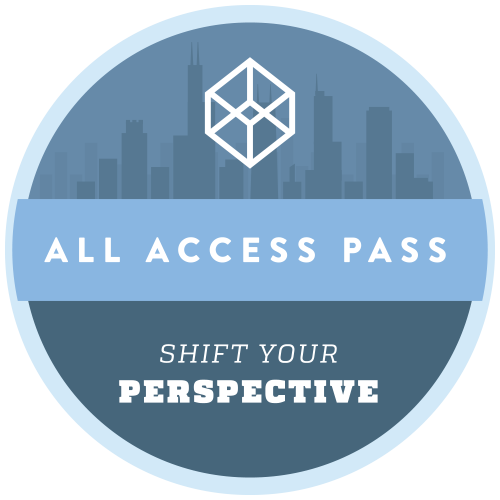 All-Access Pass: Shift Your Perspective
mission
Think a museum is boring or unchanging? With this challenge, show us the different ways you can use museums!