To earn this disposition badge, complete the following: 1. Take photos from four different perspectives that show: --The entire museum building --An exhibit gallery or hall --A specific painting, drawing, object, or interactive in that exhibit gallery --A very tiny detail of that object or exhibit 2. Frame your photos into a collage and share them with us! Make sure to include the name of the museum you visited.
Badge Type: Challenge
Earn by completing: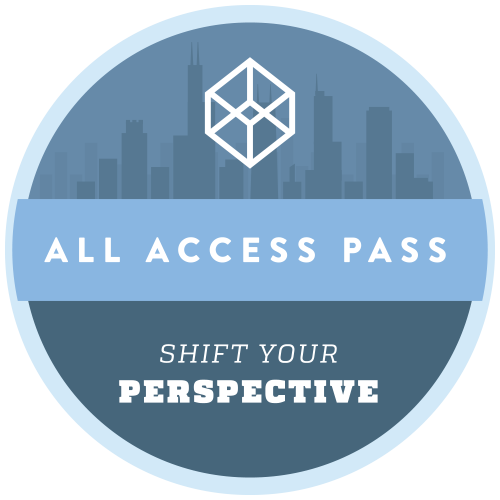 All-Access Pass: Shift Your Perspective
mission
Think a museum is boring or unchanging? With this challenge, show us the different ways you can use museums!