Spark Alumni Ambassadors are tasked with completing action steps in order to provide enhanced service and knowledge to Spark School Partners, Spark Students, and Spark Mentors. They will act as leaders modeling Spark values and skills in service to the Spark Program. Skills they will demonstrate are: Networking, Goal Setting, Problem Solving, Teamwork, Time Management, Creativity & Innovation, Mapping their Future, and Public Speaking.
Issuer: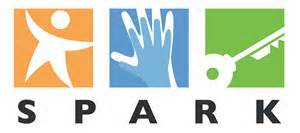 Spark | Spark Chicago
http://www.sparkprogram.org
Text
Badge Type: showcase
Expected Duration: 6 months
Critera
Alumni Ambassadors are required to demonstrate the skills they learned while participating in the Spark Program.
By providing assistance, insight and feedback, Alumni Ambassadors will be advocates for the student experience at Spark, helping to inform and guide changes to both program improvements.