Earners of this badge have taken on the challenge to  search for  one of Chicago's many musical concerts and share the concert with others through photography and a brief description of their experience.
Badge Type: Challenge
Earn by completing: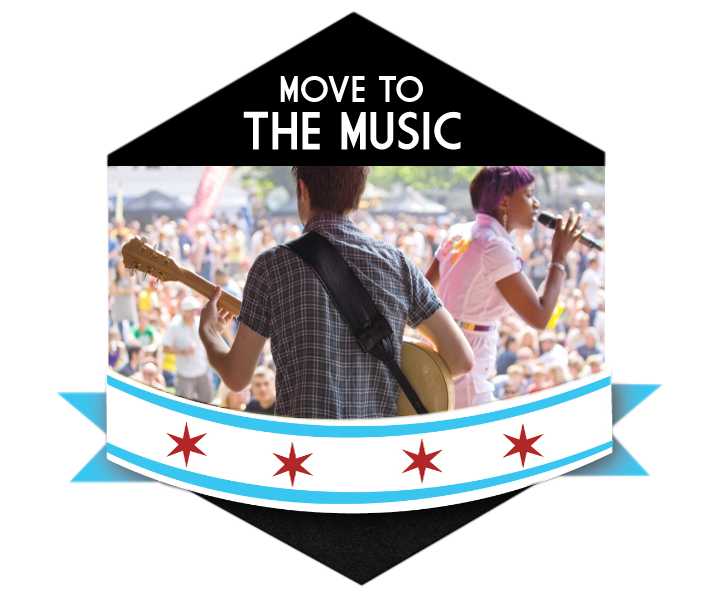 Move To The Music!
mission
Did you know that Chicago has FREE musical concerts all around the city? Check out this challenge for a fun night of tunes near you!