Earners of this badge have taken on the challenge to search for one of Chicago's many SummerDance events and share their night of dance with others through photography and a brief description of their experience.
Badge Type: Challenge
Earn by completing: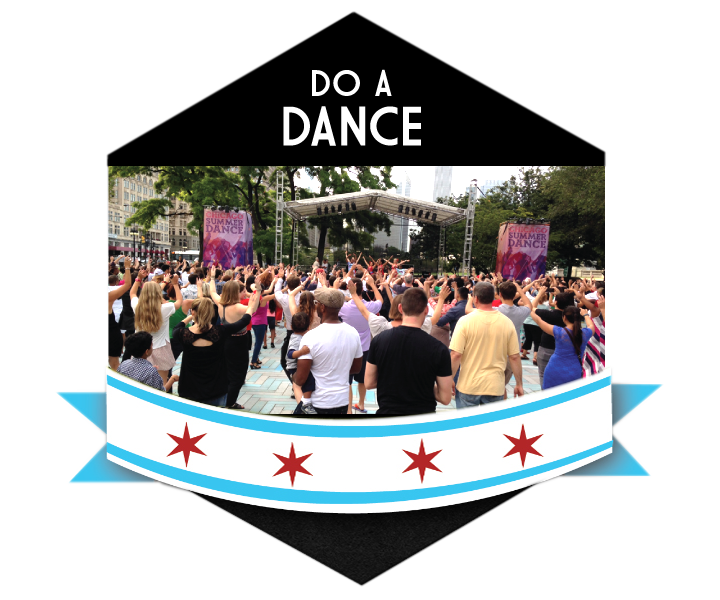 Do A Dance
mission
DANCE PARTY!!! Ennjoy Chicago's SummerDance experience in this challenge.